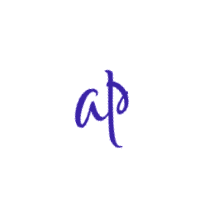 Kansas City coaching firm specializing in Life, Relationships, and Addiction.
"You should be proud how much you help families and individuals. You're professional, patient, and thoughtful. Your approach is excellent."  Eric- 2016
"Angela, you are such an inspiration and I'm so glad to have you in my toolbox!"  Rachel- 2016
Meet Angela
I am a writer, speaker, interventionist, and coach. My specialties include life, relationships, and addiction issues with a focus on communication skills, conflict resolution, and education.  I am a recovering alcoholic turned Life Coach and I use my knowledge and personal experience to help people get through life challenges. Are you looking for a better solution? Call to schedule!
                                                                                             877.976.4196      hello@angelapugh.com
"We couldn't have done this alone. Thank you!"
"Angela was easy to work with and her help was really appreciated. The assistance and support we received was excellent."
"The guidance Angela offered our family was invaluable. There are many things we couldn't have been prepared for and she helped us every step of the way."
"Angela is a life-saver! She not only guides me through life and becoming the woman I want to be, but she helped me through the planning of my wedding. I never thought I would need a coach to get through that process but she helped my fiancé (now husband!) and I communicate better, understand one another, and work toward the best relationship I have ever had!"
"I love working with Angela and I am so grateful for her phone sessions! I have a 3 year-old son and my life can be unpredictable, but she worked with me in those situations and was super flexible. I had to quit drinking and I am only 24. It was affecting my marriage, my son, and my relationship with my mom. Angela helped me understand alcoholism in a way that didn't scare me. She made it seem easy to quit and easy to change my life. I have been sober almost a year now and I owe it all to her!"